Intermark Corp, established in 1989, with its experience and proactive marketing has resulted in key relationships providing our customers with the highest quality business intelligence and marketing solutions available.

Intermark has leveraged its in-depth understanding of the India technology market to promote information services to India's leading corporate users

Intermark's strength is not only in selling information services but also in providing sales lead generation services to Indian IT vendors and global IT companies operating in India.

Intermark has established long standing relationships with top decision makers in Indian companies and has also built a reputation as a trusted partner for the research companies we represent. This is a powerful combination.

Intermark alliance partners from US and Europe serve the Global 1000 companies including some of the top Indian companies in infotech, pharmaceuticals, banks with three types of services:
Your partner in learning
O'Reilly is a learning company that helps individuals, teams, and enterprises build skills to succeed in a world defined by technology-driven transformation.
From in-person conferences and live online training courses to self-directed learning and immediate access to problem solving online, O'Reilly has you and your team covered.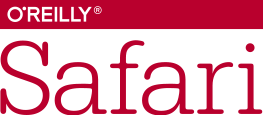 Insight in the age of digital disruption
451 Research is a global research and advisory firm. We generate the data-driven insight that empowers technology and service providers, IT leaders and financial professionals to capitalize on their market opportunity.